One of the things I never saw "predicted" in any of those futuristic movies was every ones head pointed down staring at a phone. I am totally guilty and I am guessing you are too. Sometimes I like people watching as most people are so disconnected from reality when staring at their phones. It is people watching at its finest. Well this kick ass infographic from Mobclix highlights just what they are staring at…
I think Klout is an interesting service. As a service it tries to give a rating or ranking to show the influence of a person online, based on their social networking interaction. My Klout score can be found at http://klout.com/#/infographsnet. Well Klout put together a neat little infographic that shows that people do in fact listen longer to those with higher klout, go figure.
If you like action movies like I do, I am certain you have seen many of these Michael Bay movies. You'll also likely know that Michael Bay likes explosions and many other things. Just how much he likes explosions is one part of this awesome Michael Bay infographic by FrankenSpace
I am a daily deals guy. I have purchased dozens in the past. I have used almost everyone I have bought so I am not really the perfect consumer for such deals. I have however been introduced to new events and places because of the deals so it works well in the end. The folks at BuySellAds made this infographic about daily deals.
I am a big time fan of the Android OS. I have used it as an exclusive mobile OS for almost 3 years now and have it on several tablets as well. One of the issues with a rapidly evolving OS though is extreme fragmentation, which is what happens when different versions of the OS are used throughout many different phones. Michael Degusta of TheUnderstandment.com put together this great Infographic on the current state of Android Fragmentation.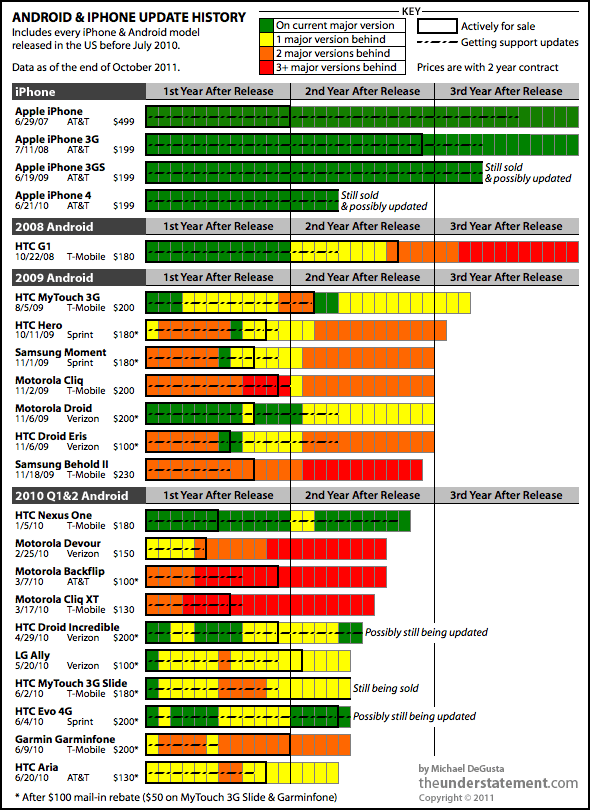 I love Halloween. Halloween is one of my favorite holidays (Thanksgiving is my other favorite)! I get to dress up, act a fool, and it costs next to nothing (outside of candy and costumes). But Halloween Express points out in this infographic that there is a dark side to Halloween.